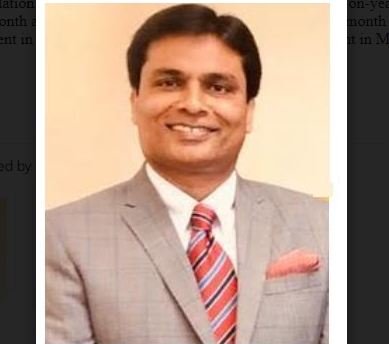 ISLAMABAD – The All Pakistan Business Forum (APBF) has warned the record inflation and high cost of doing business has been continuing to hurt economic growth, demanding of the authorities concerned to take serious measures to keep it in control.
APBF President Syed Maaz Mahmood said that the most serious threat to the economy in the current fiscal year is hyperinflation, as the government plan of approaching the International Monetary Fund (IMF) for financial assistance has brought a fresh wave of price-hike, because inflation is already hitting due to continuous raise in oil prices and depreciation of local currency.
He said that high inflation is just one of the issues currently putting Pakistan's economy in distress as it also faces a balance of payments crisis. Pakistan is reeling from one of its worst economic crises in history. The country has been faced with a barrage of woes with a perceived default risk and a downgrade by international rating agencies reflecting the state of the economy that has also had to bear major political turmoil and frequent change in key leadership.
APBF Chairman Ibrahim Qureshi predicted that inflation would remain high and may even increase further due to market frictions caused by relative demand and supply gap of essential items, exchange rate depreciation and recent upward adjustment of administered prices of petrol and diesel. 
Ibrahim Qureshi said that due to the lagged effect of floods, production losses, especially of major agriculture crops, has not yet been fully recovered. Consequently, the shortage of essential items has emerged and persisted. Inflation may further jack up as a result of second round effect. He said the IMF loan would have devastating effects on the economy, as with more taxes and increased rates of utilities, cost of production would further increase. This will render Pakistani exports uncompetitive in the global market.
The APBF President said that there is a consensus that a low inflation rate helps economic activities, while high inflation hurts economic growth. The high inflation environment affects decision making of all economic agents in economy, like investors, savers, consumers and producers through uncertainty about the expected payoffs from their decisions. Moreover, a persistently high inflation also causes erosion of the value of the local currency in terms of foreign currencies. Such uncertainties, in turn, have adverse implications for economic activities. Maaz Mahmood said low inflation helps economic agents to predict outcome of their economic decisions with fair level of certainty. Especially, producers follow their plans for business expansion with more confidence; and new investment is undertaken in the expectation of predictable returns. As per PBS data, the food group, which commands a significant weight of 34.58 percent in the inflation reading, remained the major driver behind the increase. It increased from 170.06 in March 2022 to 250.25 in March 2023, a jump of over 47 percent while the transport group witnessed an increase of 55 percent YoY. He warned that inflation is expected to stay in this range at least for the next two months. He said that the transportation index was driven by a significant hike in auto rates in March, alongside, an increase in the POL prices, he said.
Data showed that CPI inflation in urban areas increased to 33.0 percent on year-on-year basis in March 2023 as compared to an increase of 28.8 percent in the previous month and 11.9 percent in March 2022. On a month-on-month basis, it increased to 3.9 percent in March 2023 as compared to an increase of 4.5 percent in the previous month and an increase of 0.7 percent in March 2022.